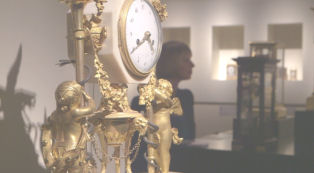 WHAT IS BRAFA?
Brafa is one of the leading European art and antiques fairs. Here, all art works on show are for sale and quality and authenticity are two of the key requirements exhibitors face. Brafa is an eclectic fair which encompasses a variety of specialities, from antiquity to the 21st century, including archaeology, Oceanic art, African art, Oriental art, silver, jewellery, numismatic, furniture and works of art from the Middle Ages to the 21st century, vintage collections, old master and modern paintings, contemporary art, sculpture, earthenware and porcelain, carpets, tapestry, drawings, old comic books, engravings, antique and modern books, photography and autographs.

BRAFA IN FIGURES
130 exhibitors from 12 countries – 20 specialities – 55.000 visitors – 60th edition to take place in 2015
TOUR & TAXIS
Brafa takes place in the large halls of the mail sorting station of "Thurn & Taxis" The exhibition space comprises a total surface of 15.400 m², spread over room 1, 2, 3 and 4 of the building A. This historical building, located along the Willebroek canal, is a wonderful example of the Belgian industrial architectural heritage. It was built around 1903-1904 according to the plans of the architect Van Humbeek and was originally used as a storage place for transit merchandise. Technically seen it is the most astonishing building of the site, covered by a phenomenal metal frame of 17.000 m². The complex is situated in the heart of Brussels, only a few minutes from Place Rogier, the North Station and the tube station Yser.