Exceptional carved walnut wall clock by Charles-François Rossigneux, Paris, circa 1870. The clock dial in waxed and polished walnut, with gothic-style Roman hour chapters painted in white, chased gilt-brass hands; the case, in the form of a heraldic crest resting on a small gadrooned base finished with an acanthus leaf motif; the whole entirely decorated with Neo-Renaissance motifs loosely inspired from Antiquity, flanked on either side by two inverted winged-dragons with reptile-like tails coiled around a chimera mascaron placed in the centre; above, branches of laurel leaves and a horn-shaped vase filled with a pomegranate bouquet surmount the clock.
Self-starting movement with horizontal balance wheel, autonomy eight days.
Impressive in scale, this clock case is a real tour de force of wood carving, superimposing a proliferation of ornaments that blends naturalistic plant forms with an imaginary universe composed of hybrid creatures and a grotesque mascaron. Graceful yet spirited, with outlandish and powerful accents, its design recalls the decorative vocabulary of the architect and designer Charles-François Rossigneux. This becomes evident when comparing its lines and motifs to a certain number of his original drawings housed at the Musée des Arts Décoratifs in Paris, in which we see the same motifs: some imaginary, like the open-mouthed dragons, terrifying chimera mascarons and the form of the central crest with emerging serpent-tails; some taken from plant forms, like the clusters of fruit sprays; others inspired from ornamental book illustrations, with compartments and arabesques, for which Rossigneux was well-known.
It is precisely in Rossigneux's hand-drawn illustrations, depicting vignettes, foliage scrolls, tailpieces and ornamental lettering destined for fine-edition publications, that we discovered the source of inspiration for the present clock, notably in the magnificent folio of the Gospels (Les Saints Evangiles) published by Hachette in 1873 (fig.1-2-3): printed in two volumes, the set contains 128 large etchings after original drawings by Alexandre Bida, and 290 steel engravings featuring decorative titles, chapter heads, tailpieces and initials by L. Gaucherel after drawings by Ch. Rossigneux.
Dimensions
H 147 cm (58"), W 102 cm (40"), D 26 cm (10")
Charles-François Rossigneux
(Paris, 1818 – 1907). A prolific artist, Rossigneux also designed fine-edition bindings and contributed, from 1860 to 1875, to the major decorating and furnishing projects in Paris. His practice was to supply a highly finished drawing to a sculptor, who, under his direction and close supervision, created a full-scale relief model that would then be reproduced in wood or precious metal.
Rossigneux began his career working for the Gruel bookbinding firm, where he was in charge of designing bindings, endeavouring to introduce new elements inspired from nature. His early designs, noted at the 1844 Exposition des produits de l'industrie (French Industrial Exhibition) in Paris, enabled him to go to Cairo, chosen to decorate the apartments of the 'Abbas's palace, which the viceroy of Egypt 'Abbas Pasha had just finished building. He spent three years in the Orient, from 1848-1851, and became friends with the painters Alexandre Bida and Maxime du Camp. While on mission in Egypt, he was able to develop relationships with the most prominent furniture and decorative-arts firms in France, which, upon his return, kept him occupied with important construction and decorating projects.
In 1855, Rossigneux was appointed architect and assistant curator at the Exposition universelle (World Fair) in Paris. In the same year he established a privileged working relationship with Christofle, winning a silver medal for a silver cup made after his designs, and undertaking a project for a centrepiece with three winged infants for the Empress' personal dining table.
As of 1860, he worked under the direction of the architect Alfred Normand for several years, decorating Prince Napoleon's Pompeii-style home, notably designing lamps and large candelabra, as well as bronze work for the Atrium doors. While he was creating designs for silver, Rossigneux was asked, in 1862, to take over as creative director of MM. Hache et Pepin-Lehalleur, the porcelain manufacture located in Vierzon – a collaboration that lasted until 1870. His influence was no less important at the Manufacture des Gobelins, where for over twenty years he acted as member of the Commission de perfectionnement (Committee for advancement).
In 1868, the critic Edmond About described him in these terms: 'M. Charles Rossigneux, an architect of all stripes, constructs homes, decorates apartments, designs furniture, sketches stained-glass windows, and has tableware, crystal, silverware and even Madame's jewellery, made after his designs […].' The following pieces date from the most active period of his career, lasting from 1860 to 1875: a Pompeii-style centrepiece for Prince Napoleon (now lost), a Neo-Grec tea service (exhibited in 1867), an ebony jewellery cabinet with inlay and enamel work (1873), a complete silverware service with the Nemean Lion hide as its principal ornamental motif (exhibited in 1875), a salon table with a gold and silver-inlaid top for Mme de Païva's hôtel particulier on the Champs-Elysées, bronze work for M. Fouret's private mansion, and marble vases with bronze mounts and Louis XIV chandeliers for M. Armand Templier. While working simultaneously on these numerous pieces, Rossigneux also designed fine jewellery for the goldsmiths Froment-Meurice; designed furniture for Count Henkel von Donnersmark's castle in the province of Silesia (1887); and lastly, decorated the entire Hachette family's hôtel particulier, where everything including chandeliers, torchères and bronze mounts were executed after his designs. The striking similarities between the present clock and the designs for the initials and tailpieces for the 1873 edition of Les Evangiles, leads us to believe that the present clock, exceptional in every respect, could have originated from the prestigious Hachette decorative ensemble now lost.
Rossigneux, like Feuchère, Vechte and Klagmann, belonged to the same prestigious school, one that has earned a unique place in the decorative arts of the nineteenth century. During an exhibition of Rossigneux's work at the Pavillon de Marsan (formerly part of the Tuileries Palace), F. de Ribes-Christofle liked to highlight the effects of his style, of which 'the characteristic lies in the harmony of his compositional variety, the coherence of his design, and, above all, in the distinctive elegance that acts like a hallmark.' A multi-talented artist, Rossigneux can be counted, along with Constant-Sevin and the furniture designer Fourdinois, as one of the most prominent representatives of the French decorative arts. Countless designs left his workshop to guide the hands of sculptors and goldsmiths who brought to life splendid bindings, tapestries, jewellery, delicate ceramic work, and furniture made for the sole purpose of obtaining prestigious prizes at the World's Fairs.
Bibliography
Bulletin Bibliographique, Gazette des Beaux Arts, 1873, 2e période, p. 564; Léon Deshairs, Charles Rossigneux, architecte décorateur (1818-1907), Gazette des Beaux-Arts, 1908; Jules Guiffrey, Charles-François Rossigneux, architecte et dessinateur (1818-1907), s.n. 1908; M. de Ribes-Christofle, Notice nécrologique sur M. Ch. Rossigneux, Société d'encouragement pour l'industrie nationale, Paris, Extrait du Bulletin de Mars 1908.
Musea
Musée des Arts Décoratifs, Paris
Price
On request
Pdf documents to download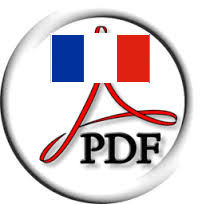 en français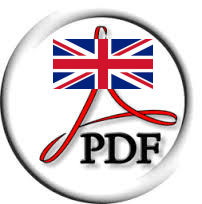 in English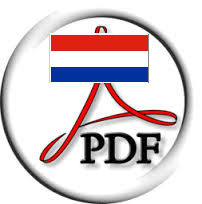 in het Nederlands