Renaissance-inspired clock, in the form of a temple flanked by caryatids; the upper part surmounted with a winged putto holding an hourglass; the façade decorated in high-relief with a female mascaron framed by two facing serpents, two crouching putti and an owl; the lower part decorated with two chimeras protruding from the outer angles and framing the god Chronos. Patinated and gilt bronze. Signed Victor PAILLARD Fabrct on the base and monogrammed V.P. on the reverse.
The movement is signed Roblin à Paris, from a blank of the highest quality by PONS, awarded the Gold Medal in 1934. 15-days autonomy round movement, anchor recoil escapement, steel suspension with adjustment of the "rise and fall" type, which is exceedingly rare in this type of movements. Half_hourly strike in the French fashion, countwheel and silvered bell.
Dimensions
H. 22.8" (58cm) ; W. 10.6"(27cm) ; D. 7.5"(19cm)
An Exceptional Collaboration:
Paillard and Jean-Jacques Feuchère (1807-1852)
Running an establishment of one hundred employees, Victor Paillard was highly selective in his choice of workers and artistic collaborators. Besides his workshop's full-time employees – mounters, chasers, figurine and ornament designers, modellers, designers and sculptors – Paillard had ties with the greatest sculptors of the period, soliciting their services to create ornament and furniture designs, or reproducing their sculptures. He was considered by his peers to be one of the best casters of small-scale bronze editions; working with the most important contemporary sculptors, he was not only the primary founder of James Pradier's small-scale bronzes, but he also worked with Barye, Carrier-Belleuse and Préault. Jean Feuchère was the first – and only – collaborating sculptor mentioned from the time of Paillard's first participation at the Exposition des Produits de l'industrie et du Commerce in 1839. Their collaboration, which included mantle clocks and single-edition sculptural subjects, continued without interruption until the 1849 exhibition. It wasn't until 1855 that Paillard truly enlarged his network of sculptors to include Aizelin, Piat, Sauvageau, Willms, and Mathurin Moreau. The 1879 Paillard-Romain public auction catalogue , which listed decorative bronzes and small-scale edition sculptures by author or artistic collaborator, shows Jean Feuchère as one of the major contributors, with fourteen entries listed in his name. Included are several Renaissance-inspired pieces: La Vierge au Chardonneret mantle clock from the 1839 exhibition, as well as a 'caryatid mantle clock with two female figures at the angles and an infant' (N°369). The catalogue description, which seems to correspond with the clock presented here, leads us to believe that Jean Feuchère was its probable author. This hypothesis is further reinforced by the clock's Renaissance-inspired design, the splendid and powerful chimera motifs and the central owl figure – all of which recall the sculptor's stylistic repertoire.
Pierre-César Honoré PONS
(Paris 1773-1851).  By 1798 Pons was already working as a clockmaker for the prestigious firm of Lepaute. In 1807 State authorities assigned him to revive the clockmaking industry at Saint-Nicolas-d'Aliermont where he introduced machinery and production line methods for his so-called 'de Paris' movements. This round movement was employed in mantle clocks that were highly prized as decorative objects by the industrial bourgeoisie. His work, known for its indisputable quality, had a considerable impact on numerous well-known horologists. At the 1834 Exhibition Pons presented a large number of finely crafted movements and several remarkable precision timepieces.
Bibliography
The Art journal illustrated catalogue: the industry of all nations, 1851 George Virtue, pgs. 128 and 289; The Art journal illustrated catalogue: Exhibition of Art Industry in Dublin, 1853 Virtue & Co, pgs. 4, 7, and 14; The Art journal illustrated catalogue, 1855 George Virtue, pgs. 26 and 29; Dafforne James, The illustrated catalogue of the Universal exhibition, published with the Art journal
 (1867-1868), pg. 297. Tardy, Dictionnaire des horlogers français, Paris 1972; Pierre Kjellberg, Les bronzes du XIXe siècle: dictionnaire des sculpteurs, Paris: les Ed. de l'Amateur, 1987, pg. 662; Christiane Frain de la Gaulayrie, Victor Paillard (1805-1886), dissertation, gift of the author to the Bibliothèque des Arts Décoratifs, Paris 1982; Sabine Lubliner-Mattatia, Victor Paillard (1805-1886), le bronzier de Balzac, Société de l'Histoire de l'Art Français, Paris 2004.
Exhibition
Model exhibited at The Exhibition of Art Industry, Dublin, 1853.
Pdf documents to download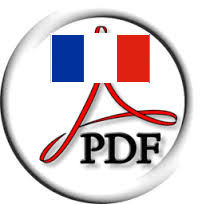 en français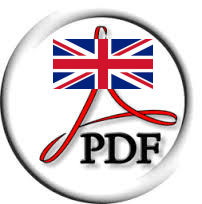 in English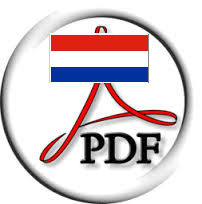 in het Nederlands